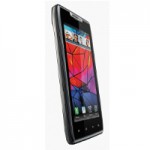 Last week it was the iPhone 4s, and now, the new Motorola Razr. With a new smartphone being introduced almost daily, making the right choice can be a daunting experience.  Here is the link to an article in Mashable  comparing the best selling models.
While my earlier blog of October 5th,  http://bluetutor.com/?p=1008 explains the mobile phone war in greater deal, below is a summary of important facts to consider before buying.
1.  Make sure you select the right provider (Verizon, AT&T, Sprint, etc) – Not all providers are created equal.  The name of the game is coverage.  Are you experiencing dropped calls or poor reception? Check with your neighbors to see which provider works best for them.
2.  The three major smartphones are RIM's Blackberry, Apple's iPhone, and Google's Android.  They are all different and comfort level means a lot.  Not all providers offer the same models.  The iPhone is an attractive phone with lots of apps but you better be comfortable with the touch screen.  The Android phone's market share has increased steadily and it offers a choice of using the touch screen or a slide out keyboard while Blackberry's market share has reduced significantly with the advent of both the iPhone and Android.
3.  Once you have decided which provider works best for you, go into a store and play with the available models.  Make sure you are comfortable with the weight, size, and screen.  Touch screens are handy but not not be right for everyone.  If not, you might want a pull out keyboard.
Mobile technology is growing.  Within the next couple of years, more people will be accessing the Internet on a mobile device than with a computer.  Choose wisely!!
If you have any questions about this or other technology issues, do not hesitate to contact me at 917 921-4518 or by e-mail at jblue@bluetutor.com.  If you are in career transition, feel free to click here to receive my free white paper on Technology Tips on setting up a home office and becoming a true road warrior.