US wireless customers (Verizon. AT&T, Sprint, T-Mobile) have released a range of "unlimited" plan choices. This is the latest in an outgoing price war that has been raging for years.
Before you start evaluating which plan will save you the most money, remember that you must determine which provider offers the best service in your area.  Are you frequently getting disconnected in the middle of a call?  How is the voice quality of the calls?  Quality and Coverage, not price, are the primary factors in picking a cell provider.
Click Here to read my blog on How to Select a Cell Phone Provider.
Having overcome quality and coverage concerns, which plan is the best? Although the basics for each carrier are similar, there are different trade-offs.
Click Here to read more.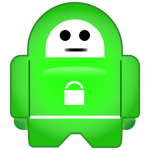 You probably take for granted that no one else is able to see when you are using the Internet.  A Virtual Privste Network (VPN) allows you to create a secure connection as a shield for your browsing activity from others on public Wi-Fi, and more.  VPN is a technology that creates an encrypted connection over a less secure network. An example is an unsecured Wi-Fi network that is used by hotels, airport terminals, hotels, coffee shops, and other free Wi-Fi areas.
The protection provided by a VPN offers many advantages. It prevents anyone on the same Wi-Fi hotspot (or anywhere else) from intercepting your Web traffic. This is especially handy for travelers and for those using a public Wi-Fi network. VPNs also cloak your computer's actual IP address, making it harder for advertisers (or spies and hackers) to track you online
Over 100 million Americans have their personal information placed at risk of identity theft every year. One of the major reasons of identity fraud is a result of entering personal information such as user names and passwords, credit cards purchases on unsecured Wi-Fi locations.
It's tax time again. Income tax identity theft is a major problem. According to the IRS, "Tax-refund fraud is expected to soar again this tax season, and hit a whopping $21 billion." Thousands of people have lost millions of dollars and their personal information to tax scams and fake IRS communication.
The most common way income tax fraud occurs is when a thief files an income tax return using a victim's Social Security number, along with a counterfeit W-2, indicating that a large refund is due.
It is important to note that the IRS doesn't initiate contact with taxpayers by phone, email, text messages or social media channels requesting personal or financial information. The IRS also does not threaten taxpayers with lawsuits, imprisonment or other enforcement action.
The simplest way to reduce the risk of income tax fraud is by filing your income tax return as early as possible. If you file early, your tax refund will most likely be processed before the IRS receives the fraudulent return.
Below is an audio file of an interview I had last year on my BlogTalkRadio program with Steve Weisman, a lawyer, writer, college professor, and one of the country's leading experts in scams and identity theft. In the interview, we discuss how to reduce the risk of tax fraud and the steps you can take to minimize identity theft. I encourage you to take a few minutes to listen to the broadcast.