Posted by admin in Blog Posts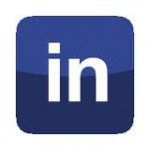 LinkedIn has become the number one tool for business people looking to expand their network.  Executive recruiters and employment agencies rely heavily on LinkedIn to find job candidates and perform background checks.
Whether you are in career transition as a result of corporate downsizing, starting a new business, searching for a job, looking to re-enter the job market, or just wanting to expand your company's market penetration, understanding how to effectively use LinkedIn and being proactive is a critical tool in achieving your goals.
"Outbound" marketing, such as mailing resumes and fliers as well as e-blasts have become less effective, since the pure volume of material received is overwhelming and people are getting better at blocking unsolicited e-mails.
By contrast, "Inbound" marketing is based on relationship building which is the core of LinkedIn's business.  This is the power of LinkedIn. Being proactive means you can  expand your network of business professionals and learn a lot about a company by reviewing their profile and  a list of their employees that have LinkedIn profiles. This allows you to identify employees that you can connect with in order to network within the company to gain access to decision makers.
Using social media, whether it be LinkedIn or any of the other major players, does not take the place of personal contact.  However, from a business prospective, I suggest you take a hard look at LinkedIn, whether as a new or current subscriber.
If you, or someone you know, is looking for a job and would like some advice, including some tips on how to use LinkedIn, click HERE to listen to a rebroadcast of my radio program with a leading Executive Recruiter.
If you have any questions about this or other technology issues, do not hesitate to contact me at 917 921-4518 or by e-mail at jblue@bluetutor.com. If you are in career transition, feel free to click here to receive my free white paper on Technology Tips on setting up a home office and becoming a true road warrior.