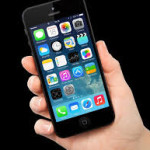 Apple has introduced its latest iPhone and, as expected, my phone rang off the hook as soon as the news was released.  Apple has called it "A big step for small."
So, what's new?  The iPhone SE is a new 4-inch smartphone that offers a smaller and cheaper option to the iPhone 6S and 6S Plus. Apple's new iPhone SE looks almost identical to the iPhones 5s, but comes with the hardware and capabilities of the 6s. Apple has targeted the phone to consumers who were put off by the size of the 4.7-inch iPhone 6s and 5.5-inch iPhone 6s Plus.
To read PC Magazine's full review and comparison of the iPhone SE and iPhone 6S CLICK HERE.
It's tax time and we all know that income tax identity theft is a major problem. The most common way that income tax identity theft occurs is when the identity thief files an income tax return using his or her victim's Social Security number along with a counterfeit W-2 that indicates a large refund is due.
In his most recent post, Steven Weisman, writes that "Filing your income tax return electronically can be both safe and convenient if done properly, but it also can be risky as evidenced by a recent study by the Online Trust Alliance, a nonprofit Internet Security firm which found that six of the thirteen companies used in the IRS Free File program had significant security issues that included failures to properly encrypt data."
To read his entire post on Scamicide,com which offers tips on how you can make your electronic filing more secure, CLICK HERE.
Steve has been a guest on my BlogTalkRadio program several times discussing personal identity theft. To listen to my discussion with Steve about how to minimize your risk of income tax identity fraud, click on the BlogTalkRadio logo below.