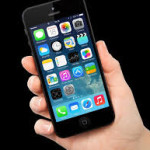 Apple has introduced its latest iPhone and, as expected, my phone rang off the hook as soon as the news was released.  Apple has called it "A big step for small."
So, what's new?  The iPhone SE is a new 4-inch smartphone that offers a smaller and cheaper option to the iPhone 6S and 6S Plus. Apple's new iPhone SE looks almost identical to the iPhones 5s, but comes with the hardware and capabilities of the 6s. Apple has targeted the phone to consumers who were put off by the size of the 4.7-inch iPhone 6s and 5.5-inch iPhone 6s Plus.
To read PC Magazine's full review and comparison of the iPhone SE and iPhone 6S CLICK HERE.