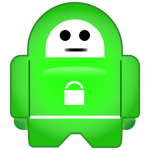 You probably take for granted that no one else is able to see when you are using the Internet.  A Virtual Privste Network (VPN) allows you to create a secure connection as a shield for your browsing activity from others on public Wi-Fi, and more.  VPN is a technology that creates an encrypted connection over a less secure network. An example is an unsecured Wi-Fi network that is used by hotels, airport terminals, hotels, coffee shops, and other free Wi-Fi areas.
The protection provided by a VPN offers many advantages. It prevents anyone on the same Wi-Fi hotspot (or anywhere else) from intercepting your Web traffic. This is especially handy for travelers and for those using a public Wi-Fi network. VPNs also cloak your computer's actual IP address, making it harder for advertisers (or spies and hackers) to track you online
Over 100 million Americans have their personal information placed at risk of identity theft every year. One of the major reasons of identity fraud is a result of entering personal information such as user names and passwords, credit cards purchases on unsecured Wi-Fi locations.
Criminals seeking credit-card and other personal data are targeting hotels
A few years ago, computer criminals were focusing their efforts on U.S. retailers with specialized software that exploited gaps at the cash registers. Now, they are turning to the lodging industry, taking advantage of uneven security at hotels and the hotel-based restaurants, spas and gift shops typically owned by other companies, people familiar with the incidents said.
Cardholders aren't responsible for unauthorized purchases, but they must scrutinize their bills for fraudulent charges.
To read the complete article in the Wall Street Journal CLICK HERE
If you own an American Express card, you will receive a new card within the next few days with a new security feature, Chip technology, which adds an additional level of security to your Card transactions when used at chip-enabled terminals.  According to American Express:
You may continue to use your existing Card until your new Card is received. However as a security measure, your current Card will be deactivated soon afterward. To avoid interruption to your spending, please activate your new Card immediately upon receipt and begin to use it for future purchases. *Please note: if you are currently or imminently traveling, rest assured you may continue to use your current Card until your return.
For your convenience, your account number will remain the same. There is no need to update your Card information with any merchants who automatically bill to your Card. Please note that your Card will have a new security code and expiration date that must be used where requested in future purchases.
To gain a greater understanding of chip technology, American Express has posted a Frequently Asked Questions site. Click Here to access the site.