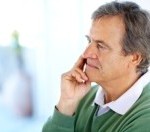 How long have you been thinking about a career change? Is 2012 the year you will finally act and follow your gut? Whether you are stuck in an unrewarding job or just burned out, you are not alone.
Below is a link to an article that appeared in the Wall Street Journal containing portraits of several people who found a "second act" rewarding.
Do you need to brush up on your basic computer skills, require help choosing the right computer or any other technology issues, do not hesitate to contact me at 917 921-4518 or by e-mail at jblue@bluetutor.com.