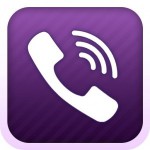 Viber is a free application for calling and texting other Viber users who have also downloaded and installed the app on their mobile phones. It works on iPhones, Androids and Blackberries. The voice quality is excellent as long as you have Internet access.
Why use Viber?
No registration required
Instantly integrates with your contact list
Excellent for making phone calls and texting globally, country to country
No need to be signed into an account – phone will ring automatically
Free when calling from a Wi-Fi area.
Available through a 3G/4G data network (calls use your data plan)
Excellent app for people who are traveling overseas who need to maintain contact with other Viber users in other countries.
If you have any questions about Viber or any other technology subjects, my phone number is 917 921 4518 or e-mail me at jblue@bluetutor.com. Please visit my website, www.bluetutor.com to register for my updates and special offers.
Tune in to my BlogTalkRadio Show to hear all about the relevant technology news of the day.