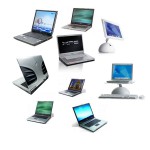 There are plenty of reasons for buying a new computer, especially if your current one is older, slow and in constant need of maintenance.
However, if your only reason is to get the "latest and greatest," you might want to consider waiting.  In his column in the Wall Street Journal this week,  http://on.wsj.com/IBxfzr,  Walter Mossberg presents his argument for waiting, unless it is absolutely necessary to replace your existing equipment.
Both Microsoft and Apple will be introducing new operating systems within the next few months, and while there might be some excellent deals available now, the preliminary news on the changes indicate that it might be worth waiting.
So, if your incentive to buy is because your existing computer has slowed down, your equipment might just need a maintenance checkup.
If you need advice on whether you should be scheduling a checkup, or any other technology issues, do not hesitate to contact me at 917 921-4518 or by e-mail at jblue@bluetutor.com. Feel free to click here to receive my free white paper on Technology Tips on setting up a home office and becoming a true road warrior.