You can now have a doctor's appointment via video call, get a prescription filled through a mobile app, and even see a therapist virtually. These 10 apps and online services do all that and more.
The majority of the population now owns smartphones. In addition to being able to phone, text, get headline news, check the weather, look up a movie, etc., the focus is turning to healthcare and the ability to use your smartphone to look up medications, store your prescriptions and contact a doctor immediately.
These services are not cheap, however it is worth reading about some of the recommended apps by clicking here.
The New York Times reports that "The C.I.A. is paying AT&T more than $10 million a year to assist with overseas counterterrorism investigations by exploiting the company's vast database of phone records, which includes Americans' international calls, according to government officials."
How do you feel about this?
Do you believe that this is the only company where your personal information is being supplied to the government?
Click Here to Read Full Article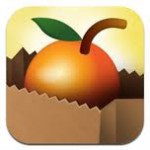 Are you confused by the nutrition labels that appear on items when you go food shopping? Are you concerned about whether you are eating the right foods? Need to control sugar, artificial ingredients, additives, preservatives and carbohydrates? Well, you're in luck – thanks to an app on my smartphone, Fooducate, I am able to scan the barcode on packages and review not only the ingredients of each item, but also learn about its nutritional value.
Fooducate works on all Apple and Android mobile devices. All you need to do is download the Fooducate app to your smartphone, scan the UPC barcode of a product in question, review and analyze the information found in each product's nutrition panel and ingredient list, and see recommended alternatives. Fooducate has a rating system for each item based on its nutritional value.
If you want to learn more about mobile apps, do not hesitate to give me a call at 917 921-4518 or send an e-mail at jblue@bluetutor.com. Also, you can listen to my BlogTalkRadio program, "Which Mobile Apps Do You Need," by clicking on the link below anytime.